Project Showcase


UAB Residence Hall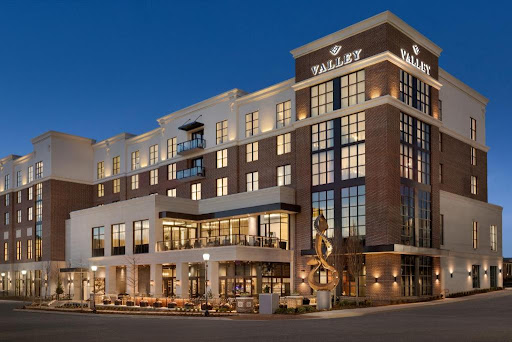 The University of Alabama at Birmingham (UAB) New Residence Hall included seven (7) levels plus a Penthouse U-shaped building located at corner of 10Th Avenue South and 16th Street on UAB Main Campus. The residence hall is 241,000 square feet which includes a 4,140 square foot Storm Shelter at Level 1 (with occupancy of 805) and FEMA type wall louvers. There is a total of 720 beds for students including code required quantity of ADA units. Most student suites were two person (2 beds per suite). This project also included a Dining Area Food Court with an occupancy of 250.
The HVAC System includes four (4) pipe (chilled water and hot water) cooling and heating systems. Chilled water is supplied from the UAB chilled water central system and hot water is supplied by conversion of steam supplied from the UAB central system. Steam is converted into heating and domestic hot water inside of dorm and pumped throughout the building. Student housing units and smaller common areas are served by four (4) small pipe fan coil units. Comfort Systems installed a total of 426 of these type units. Larger common areas on Level 1 served by four central station VAV air handling units with chilled and hot water coils with a total of 55 zones for these four units. Total of three dedicated outside air (DOAS) units located in Penthouse were installed to provide code required outside air to student units, corridors, and other common areas. Total of thirteen (13) ductless split systems installed to provide standalone conditioning for Data and Communication rooms. Student room bathrooms include individual ceiling exhaust fans ducted to building exterior with brick vents for discharge. Siemens BAS installed to interface with UAB central BAS system. Other than BAS, subcontracted work included insulation, water treatment and test and balance. Worked with owner provided Commissioning Authority.
The Plumbing System included all plumbing and gas to all residential rooms, multiple kitchens, and gang restrooms. Each unit has a multi-use sink, bathroom with a toilet, and shower. A new commercial fireplace was installed in the Social Space on the 1st level.
Comfort Systems USA Mid South's bid was selected to complete the composite mechanical (HVAC and Plumbing) scope. Initial bidders went over the Owner's budget. Comfort Systems USA Mid South worked with the awarded General Contractor to do value engineering that was acceptable to the Owner and proceeded with the awarded contract to complete the project.