We are Committed to a Zero-Harm Work Environment, Fostering an Attitude of Safety Consciousness.
Comfort Systems USA Mid South focuses company-wide on safety-leading indicators and not just OSHA compliance. We believe safety has less to do with rulebooks and more to do with what is in the minds of our workers and the hearts of our management. Simply put, we are building a Safety Culture.
Our philosophy is to create an accident-free environment through leadership, communication, employee involvement, and recognition. By fostering an attitude of safety consciousness, our key leaders develop a "spirit" of zero harm and reduce incidents as a result. Every team member is empowered to stop work due to an unsafe act or condition.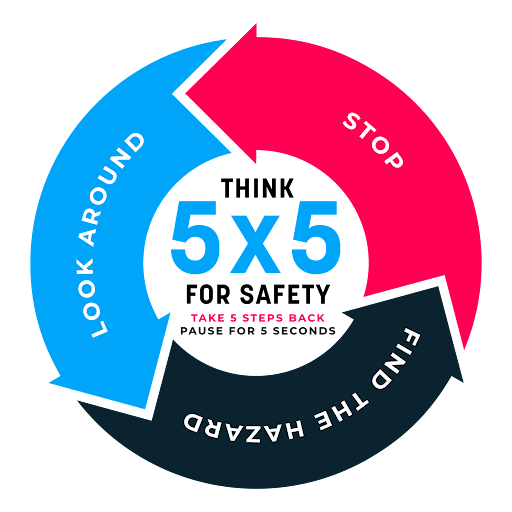 Our employees receive comprehensive health and safety orientation, company-specific safety training, project-specific safe work practices training, and certification in OSHA 10-Hour. Managers and supervisors receive OSHA 30-hour training, along with Lessons in Leadership and other proprietary leadership and safety training. In addition, we provide our employees with innovative equipment and tools they need to perform their work safely.
Comfort Systems USA Mid South adopted an exceptional pre-task/pre-job technique. "Think 5 x 5" is taught to all employees to ensure that they think and work safely at the point at which the work takes place. Our "Think 5 x 5" safety initiative increases employee awareness and enhances the company culture to "take 5 seconds and 5 steps back" to think about their surroundings and work area to ensure a safe work environment.
We benchmark and track safety in many areas, including workplace safety, automobile accidents, and general liability, to ensure that we are taking a proactive approach to address any arising concerns. Managers at all levels of our organization have a profound effect on the safety culture and continually motivate for positive change to avoid complacency. Staying committed and involved keeps our workplace and worksites actively working to achieve a harm-free environment.
Our company culture is built upon the foundation of safety and open communication. These two building blocks are here to build up and empower employees.